Tai Chi Chuan
Tai Chi Chuan (Taijiquan ) is an ancient Chinese art of relaxation, meditation and a martial art practiced today by millions of people around the world. Tai Chi has a great positive impact on human's health and strengthen the body in both physical and mental way. It balances the body, breath, energy and mind. It helps us to build the strenghtness, inner peace and to face difficult situations.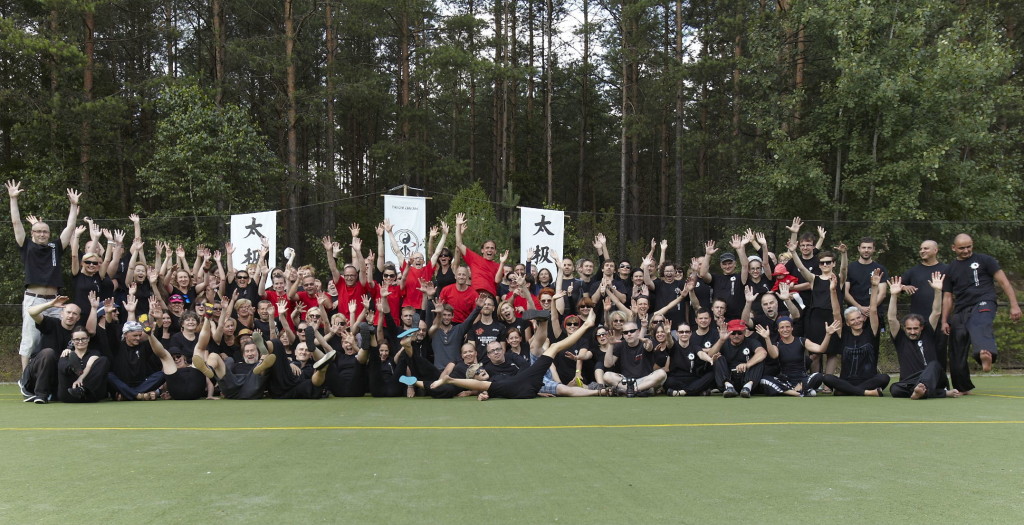 TAI CHI Mariusz Sroczyński Taijiquan School
The school was set down in Warsaw 20 years ago. Since then, we teach mainly the traditional Tai Chi Chuan Yang Style, medical and martial Chi Kung and meditation. We organize regular classes, workshops, seminars adn lectures. We invite Chinese Masters and other teachers of Tai Chi and Chi Kung. We organize camps, demonstrations, presentations, open trainings. We organized a TV Tai Chi courses, training series in magazines. In 1998-2015 our school was representing an international Tai Chi organization YMAA. From 2015 we are an independent school.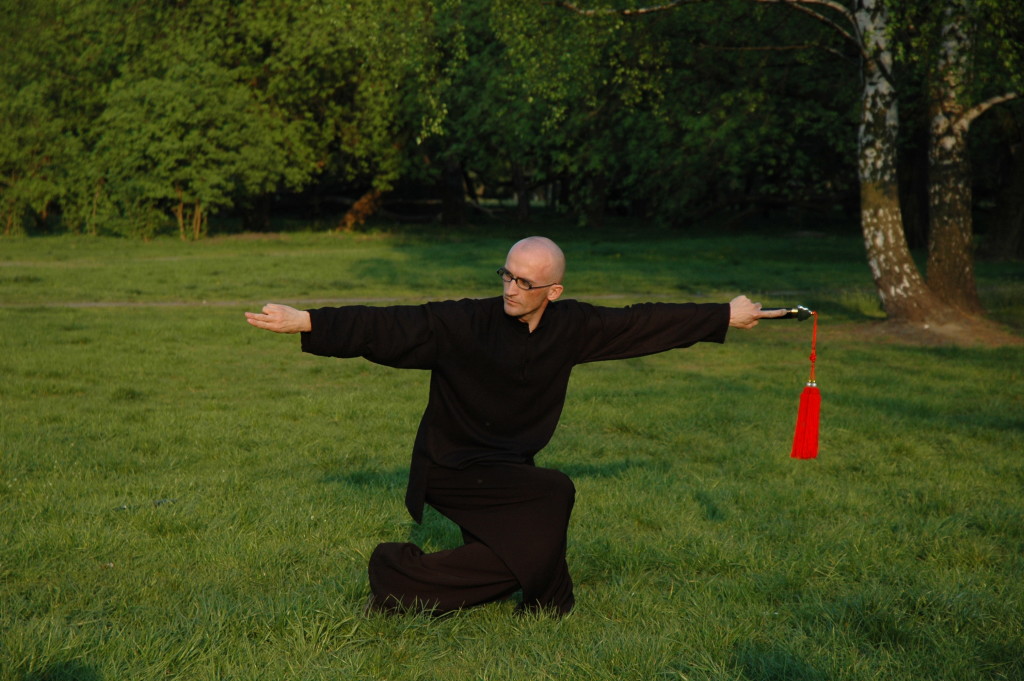 Mariusz Sroczyński
Mariusz Sroczyński is the founder of the school and. He is a qualified teacher of Tai Chi Chuan. He has 25 years of experience in Tai Chi and Chi Kung, and even longer in the area of martial arts (practiced f.ex. Kyokushin Karate and Aikido). The great Tai Chi Masters, including: Yang Jwing Ming (Yang Style), Sam F.S. Chin (I-Liq Chuan) and Howard Choy, Richard Wong, Van Liu Xiao Kun and Chen Wang (different styles of Tai Chi Chuan and Chi Kung) were his teachers. He is a qualified instructor specialised in Kung Fu, he has the 5th Tai Chi level certified by YMAA, the 1st instructor's level in I-Liq Chuan certified by CFILCA and levels in Karate Kyokushin. He founded branch schools in Warsaw, Lublin, Łódź. He organizes workshops and teaches in many places in Poland.
TAI CHI STUDIO
It is the place where we train. More information about TAI CHI STUDIO.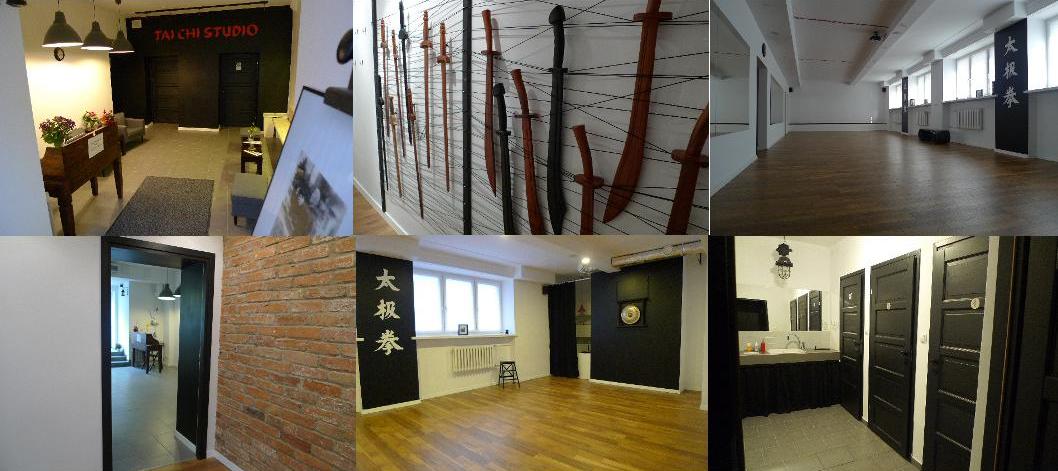 Training program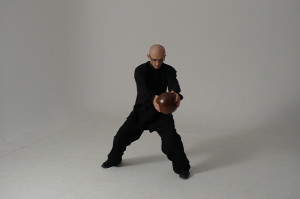 We train the traditional Yang Style – hand forms, pushing hands, forms in pairs, forms with weapons, Chi Kung, relaxation, breathing, building the flexibility, body structure, condition of the spine, coordination and balance. We adopt both traditional methods and modern approach to the body and training, including consciousness and mindfullness.
From 2016 we train Wudang Style by Master Zhou Xuan Yun. Since then we are the only one school to represent Master in Europe. The style in from the Purple Clouds Temple. We practice: standing and sitting meditation, single Taiji technics, short form 28 movements, long form 108 movements and 13 positions, pusching hands, martial applications, sword Tai Chi and Chi Kung.
Trainings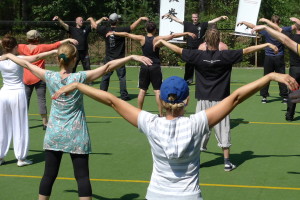 We have a vast training program. The trainings are organized for many groups according to their skills level: beginners, medium, intermediates and advanced. There are also thematic groups for people interested in Chi Kung, Tai Chi as a martial art, Tai Chi weapons (staff, fan, saber, sword, ball). Classes and trainings are dedicated to the adults, regardless of the age and physical wellness. There are no restrictions or contraindications to Tai Chi training. Now there are more than 150 people training in our school, including doctors, therapists, psychologists, artists, managers, musicians, sportspeople, dancers, the young and the old, the healthy people and those with health problems.
Staff
All the traininings are led by Mariusz Sroczyński. The school's staff are also students of the advanced groups who often assist in trainings and take part in demonstrations. We cooperate with other instructors – both Tai Chi and other related martial arts. We invite specialists who run for us seminars and training topics related to Tai Chi: Traditional Chinese Medicine, Cooking according to Five Elements, self-defense, medical Chi Kung, calligraphy, Taijiball etc.